Join the Maine Outdoor Film Festival for an evening of Outdoor Films, Shown Outdoors at LL Bean's Discovery Park. This evening's selection will feature conservation and outdoor adventure shorts.
Date: Saturday, September 16, 2017
Time:
 30 minutes after sunset (about 7:30PM)
Cost:
Free, suggested donation $3 – $5 goes directly to Teens to Trails
Location: 
L.L. Bean Discovery Park – 95 Main St, Freeport, Maine 04032
Presented in partnership with: 
L.L. Bean
Facebook event link: 
[
here
]
Films to be screened: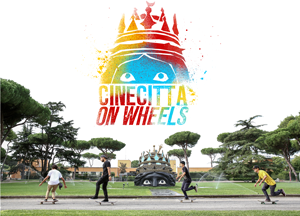 CINECITTà ON WHEELS
Directed by: Inti Carboni – Italy – 4 minutes
Synopsis: A skateboarding journey through the Cinecittà film studios in Rome, Italy.
Also screening 9/8/17 – John Bapst High School Auditorium – Bangor, ME & 9/14/17 – The Gem Theatre – Bethel, ME
DAD'S DAY OUT
Directed by: Peter Herrick – Maine, USA – 2 minutes
Synopsis: TBD.
Also screening 8/26/17 – Sugarloaf MTB Fest – Carrabassett Valley, ME
България: изток на запад (BULGARIA: EAST TO WEST)
Directed by: Brian J. Leitten – USA – 5 minutes  Synopsis: Last summer Hyperion XIII traveled to Bulgaria as an official selection at the DroneUp International Film Festival. Fascinated by the unique architecture, we decided to travel the country to experience it from a new vantage point. From ancient Greek ruins to a 1,000 year-old monastery to graffiti-stained Communist-era monuments, this film explores the influence of culture on architecture.
Also screening 9/23/17 – Baxter Brewing Co. – Lewiston, ME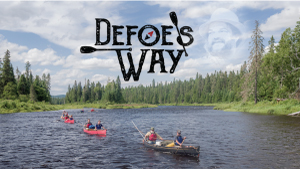 DEFOE'S WAY
Directed by: Blake Miller – Maine, USA – 25 minutes  Synopsis: Legendary wilderness teacher Gardner Defoe and 15 of his students, new and old, unite from all across the country for one last canoe trip on Maine's remote Allagash River. The adventure quickly tests the group, who put into action Defoe's life lessons that transformed them years ago, when they encounter the unexpected… rekindling what makes them family.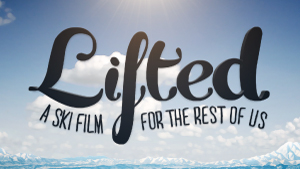 LIFTED: A SKI FILM FOR THE REST OF US
Directed by: Oly Mingo – USA – 30 minutes  Synopsis: A wintertime love story exploring the universal attraction between skier, boarder and mountain. From first chair to flamingo days, from deep powder to epic corduroy, "Lifted: A Ski Film for the Rest of Us" celebrates athletes and amateurs of all shapes and styles. Have craft mountains become endangered? Or are hometown hills an eternal source of stoke and adventure for generations to come? Pull out the long underwear and grab a beer as we follow one community's quest to get Lifted.
Also screening 9/4/17 –Bug Light Park – South Portland, ME