Join the Maine Outdoor Film Festival at our fourth annual screening in Bangor, hosted graciously by the John Bapst Outing Club. Join us for an evening of outdoor adventure and conservation films.
Date: Friday, September 8, 2017
Time: 7:00PM
Cost: $5 in advance / $10 day of
Location: John Bapst High School Auditorium – 100 Broadway, Bangor, Maine 04401
Presented in partnership with: Peter A Lyford, Inc. , dba TruGreen – Bangor and the John Bapst Outing Club
Facebook event link: [here]
Films to be screened: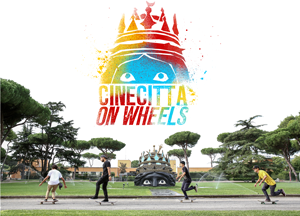 CINECITTà ON WHEELS
Directed by: Inti Carboni – Italy – 4 minutes
Synopsis: A skateboarding journey through the Cinecittà film studios in Rome, Italy.
Also screening 9/14/17 – The Gem Theatre – Bethel, ME  & 9/16/17 – L.L. Bean/Discovery Park – Freeport, ME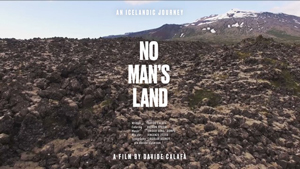 NO MAN'S LAND
Directed by: Davide Calafà – Milan, Italy – 3 minutes  
Synopsis: We live in a fast paced society. Walking slows us down; nature never hurries. A six day hike with a couple of friends into the wild, carrying everything necessary to explore a part of this incredible landscape. Walking through volcanoes. Wind will be strong. There are some things you learn best in calm, and some in storm.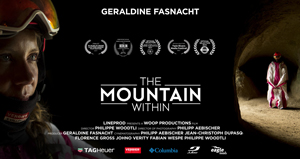 THE MOUNTAIN WITHIN
Directed by: Philippe Woodtli – Switzerland – 4 minutes
Synopsis: This the new dream of Géraldine Fasnacht: Being the first person to fly with her wingsuit from the highest peak of the Mont Rose massif, natural boundary between Switzerland and Italy. The Mountain Within is a journey which takes the spectator on the tracks of Géraldine and her newest adventure.
Also screening 9/14/17 – The Gem Theatre – Bethel, ME  and 9/23/17 – Baxter Brewing Co. – Lewiston, ME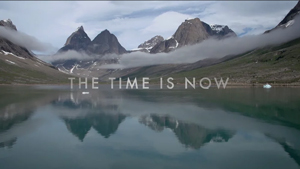 THE TIME IS NOW
Directed by: Margaret C King – USA – 9 minutes
Synopsis: Mike Libecki has been seeking out the most remote first ascents on the planet for almost two decades. When he finally has a chance at a climb he's been denied for over a decade, he invites his brother to go with him for the final attempt…. The only problem is his brother is not a climber. But, they share the blood, bond and belief of brotherhood–and something even deeper–the desire to answer the question their grandmother instilled in them: Why ration passion?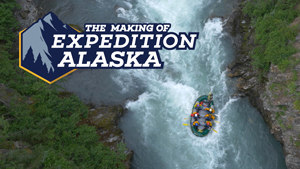 THE MAKING OF EXPEDITION ALASKA
Directed by: Brian J. Leitten – USA – 5 minutes  
Synopsis: A crew of 20 traveled to the Kenai Peninsula to film a 7-day nonstop race through the Alaskan Wilderness. A part of the University of Cincinnati Production Masterclass; 7 students, 2 teachers and 11 professionals filmed racers through a 350-mile course of true wilderness, battling strong winds and glacial rapids to get the most amazing story and film possible. This is their story.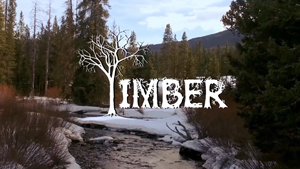 TIMBER
Directed by: Jessica Christensen – USA – 10 minutes  
Synopsis: The heart of Timbersports at Montana State University.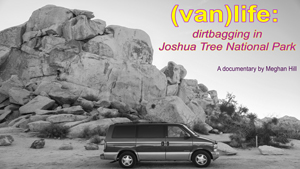 (VANLIFE): DIRTBAGGING IN JOSHUA TREE NATIONAL PARK
Directed by: Meghan Hill – USA – 20 minutes  
Synopsis: A short documentary about modern day vanlife: the good, the bad, and everything in between. Filmed out in Joshua Tree National Park in Southern California, I lived out of a van myself and befriended a group of solo vanlife travelers to capture the essence of this dirtbag, rock climbing, live-by-the-seat-of-your-pants lifestyle. Through my interviews with multiple solo travelers, this story aims to break common stereotypes about van life, revealing very real challenges and also discovering the true rewards of living on the road.
Also screening 9/14/17 – The Gem Theatre – Bethel, ME