Join the Maine Outdoor Film Festival and Mahoosuc Pathways for an evening of outdoor and conservation films in Bethel 
Date: Thursday, September 14, 2017
Time: Doors 7:00PM, Films at 7:30PM
Cost: $10- snacks and drinks available. Ticket Link
Location: The Gem Theater – 23 Cross St, Bethel, Maine 04217
Presented in partnership with: Mahoosuc Pathways
Facebook event link: [here]
Films to be screened: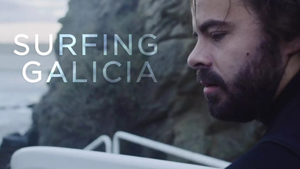 SURFING GALICIA
Directed by: Alex Levin – Spain – 4 minutes
Synopsis: In Northern Spain the autonomous community of Galicia provides some of the most striking landscapes in Spain. From the beautiful mountains and lush forests inland to the unique series of bay-like inlets around the coast (known colloquially as 'rías'). These rías provide the surfers in Galicia with amazing conditions no matter the direction of the wind or the swell. Galicians know what makes their home so special, we wanted to share that with the rest of the world.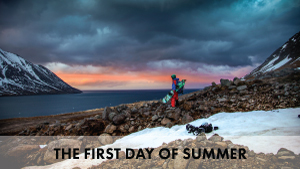 THE FIRST DAY OF SUMMER
Directed by: Zak Emerson – Iceland – 5 minutes  
Synopsis: Arriving on the first day summer, a national holiday in Iceland, Pete Coombs and his small group of splitboarding friends head north and back into winter. Pete begins to question the reasons, justifications and risks involved in such an expedition.
Also screening 9/14/17 – The Gem Theatre – Bethel, ME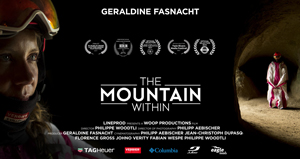 THE MOUNTAIN WITHIN
Directed by: Philippe Woodtli – Switzerland – 4 minutes
Synopsis: This the new dream of Géraldine Fasnacht: Being the first person to fly with her wingsuit from the highest peak of the Mont Rose massif, natural boundary between Switzerland and Italy. The Mountain Within is a journey which takes the spectator on the tracks of Géraldine and her newest adventure.
Also screening 9/8/17 – John Bapst High School Auditorium – Bangor, ME  & 9/23/17 – Baxter Brewing Co. – Lewiston, ME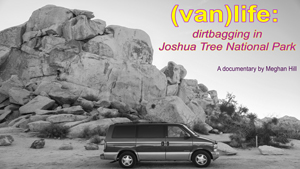 (VANLIFE): DIRTBAGGING IN JOSHUA TREE NATIONAL PARK
Directed by: Meghan Hill – USA – 20 minutes  Synopsis: A short documentary about modern day vanlife: the good, the bad, and everything in between. Filmed out in Joshua Tree National Park in Southern California, I lived out of a van myself and befriended a group of solo vanlife travelers to capture the essence of this dirtbag, rock climbing, live-by-the-seat-of-your-pants lifestyle. Through my interviews with multiple solo travelers, this story aims to break common stereotypes about van life, revealing very real challenges and also discovering the true rewards of living on the road.
Also screening 9/8/17 – John Bapst High School Auditorium – Bangor, ME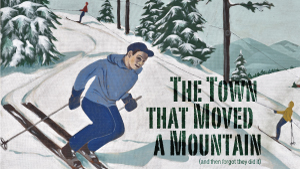 THE TOWN THAT MOVED A MOUNTAIN
Directed by: Rick Groleau – Maine, USA – 45 minutes  Synopsis: It took a lot of effort to move this Maine mountain, but it led to a local ski revolution that benefitted the entire community.
Also screening 9/1/17 – Rangeley Lakeside Theatre – Rangeley, ME