Join the Maine Outdoor Film Festival and help celebrate the Appalachian Trail with Rangeley Trail Town Festival. 
Date: Friday, September 1, 2017
Time: 7:00PM
Cost: $6 for adults, $3 for AT hikers. and children under 12.
Location: Rangeley Lakeside Theatre – 2493 Main St Rangeley, ME 04970
Presented in partnership with: Rangeley Trail Town Festival
Facebook event link: [here]
Films to be screened:
A PASSION OF GOLD AND FIRE
Directed by: Sebastien Pins – Belgium – 6 minutes
Synopsis: A beekeeper shares his worries about the future of his apiary school. A passion of gold and fire which definitely helps our environment to keep on living.
Also screening 9/9/17 – Waterfall Arts – Belfast, ME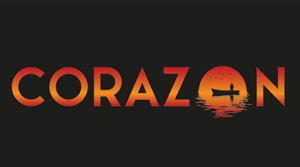 CORAZON
Directed by: RA Beattie – Mexico – 20 minutes  Synopsis: A short film about cultures Mexican and American people coming together; building cultural bridges, instead of walls, around shared passion and experience. On the tiny island of Holbox, a stone's throw from the Mexico mainland, lives a legendary angler named Sandflea. People from all over the world travel here to fish with him. One such gringo is Mike Dawes, who stumbled into Sandflea's welcoming home years ago and quickly became family. On land, Sandflea's a dad, a grandfather, the unofficial mayor, a teacher, and the main source of dinner for his neighbors and friends. On the water, he's as schooled as they come when it comes to permit and tarpon. But a childhood bout of Scarlet fever weakened Sandflea's heart and has led him to multiple surgeries. His willingness to share with all of us makes it all the more ironic . . . the guy with the biggest heart needs a new one. This is the story of the unlikely friendship between two anglers and the willingness of the fly fishing industry to rally around a guide in need.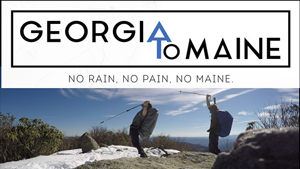 GEORGIA TO MAINE
Directed by: Reid Lauff, Parker McBain – USA – 13 minutes  Synopsis: Accompanied by their three hiking companions, thru hikers Lane and Graham journey across the East Coast from Georgia to Maine on the Appalachian National Scenic Trail.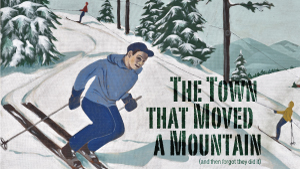 THE TOWN THAT MOVED A MOUNTAIN
Directed by: Rick Groleau – Maine, USA – 45 minutes  Synopsis: It took a lot of effort to move this Maine mountain, but it led to a local ski revolution that benefitted the entire community.
Also screening 9/14/17 – The Gem Theatre – Bethel, ME