Join the Maine Outdoor Film Festival for an evening of Outdoor Films, Shown Outdoors at Waterfall Arts. This evening's selection will feature conservation and outdoor adventure shorts.
Date: Saturday, September 9, 2017
Time: 30 minutes after sunset (about 8:00PM)
Cost: $10 suggested donation
Location: Waterfall Arts – 256 High St, Belfast, Maine 04915
Presented in partnership with: Waterfall Arts
Facebook event link: [here]
Films to be screened:
A PASSION OF GOLD AND FIRE
Directed by: Sebastien Pins – Belgium – 6 minutes
Synopsis: A beekeeper shares his worries about the future of his apiary school. A passion of gold and fire which definitely helps our environment to keep on living.
Also screening 9/1/17 – Rangeley Lakeside Theatre – Rangeley, ME


ADAM HAYNES: FINDING BALANCE
Directed by: Luke Seile, Paul Williams, Matt Katsolis – USA – 4 minutes 
Synopsis: Artist Adam Haynes finds inspiration and life balance outside. Choosing a life rich in experiences.


OLD RAG MOUNTAIN
Directed by: Nathan King – USA – 3 minutes  
Synopsis: Within the forests of Old Rag Mountain, a boy, a bird, and a stone all converge in a fragile incident of childhood curiosity.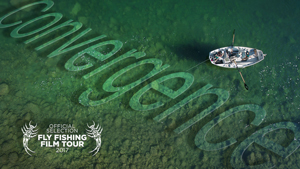 CONVERGENCE
Directed by: Jeremy Roberts – USA – 13 minutes  
Synopsis: Convergence explores the deeper connections and traditions that unite all fly anglers in the fight against climate change. An unlikely force for big change on climate policy, the nation's four million passionate fly anglers are as dependent on cold water as the fish they pursue.


DEAD MEAT
Directed by: Peter Ackerman – Maine, USA – 21 minutes  
Synopsis: Dead Meat is a glance at our current relationship with wild animals and nature, investigating the phenomena of roadkill and the effects that roads and urbanization have on wild animals, and the many implications of these effects.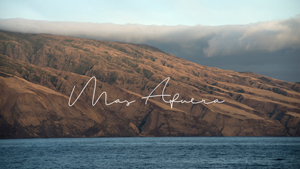 MAS AFUERA: EXPEDITION TO SELKIRK ISLAND
Directed by: Patricio Mekis, Mateo Barrenengoa – Chile – 22 minutes  
Synopsis: A group of athletes embark on a journey to Selkirk Island, located in the Juan Fernández archipelago, in order to explore its waves, culture, and endemic flora and fauna.
Also screening 9/7/17 – Leavitt Theatre – Ogunquit, ME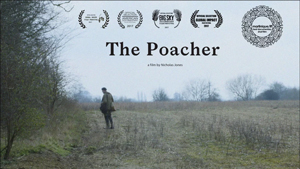 THE POACHER
Directed by: Nicholas Jones – United Kingdom – 12 minutes  
Synopsis: John collects wild produce that has recently become in demand through the gentrification of East London and the influx of trendy restaurants. These popular restaurants are after the freshness of locally handpicked food and John 'The Poacher' knows where it's to be found. Witnessing John walking through London with a string of rabbits is as if we we are looking at an image of the past. John has the skills to identify wild food, trap animals and fish, skills most of of us have long forgotten. They say the streets of London are paved with gold, In John's case he simply bends down and picks it up. Following John through each season gives an insight into the rich produce that is there for us all, if only we could remember.