Join the Maine Outdoor Film Festival at the historic Leavitt Theatre in downtown Ogunquit for an evening of family-friendly outdoor adventure and conservation films
Date: Thursday, September 7, 2017
Time: 8:00PM
Cost: $9 / $7 children and seniors
Location: Leavitt Theatre, 259 Main St, Ogunquit, Maine 03907
Presented in partnership with: Meadowmere Resort and Liquid Dreams
Facebook event link: [here]
Films to be screened: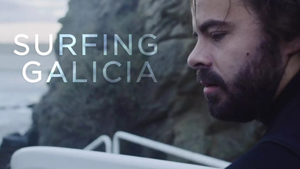 SURFING GALICIA
Directed by: Alex Levin – Spain – 4 minutes
Synopsis: In Northern Spain the autonomous community of Galicia provides some of the most striking landscapes in Spain. From the beautiful mountains and lush forests inland to the unique series of bay-like inlets around the coast (known colloquially as 'rías'). These rías provide the surfers in Galicia with amazing conditions no matter the direction of the wind or the swell. Galicians know what makes their home so special, we wanted to share that with the rest of the world.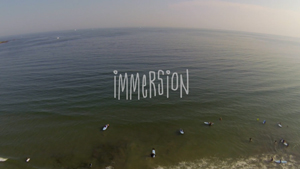 iMMERSiON
Directed by: Ben Keller – Maine, USA – 23 minutes  Synopsis: The power of surfing is deeper than you can imagine. Three kids with disabilities show us how powerful it can be for them, their families and their communities. These kids aren't just surfing. They are growing.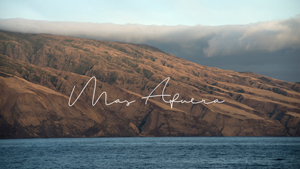 MAS AFUERA: EXPEDITION TO SELKIRK ISLAND
Directed by: Patricio Mekis, Mateo Barrenengoa – Chile – 22 minutes  Synopsis: A group of athletes embark on a journey to Selkirk Island, located in the Juan Fernández archipelago, in order to explore its waves, culture, and endemic flora and fauna.
Also screening 9/9/17 – Waterfall Arts – Belfast, ME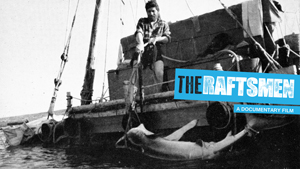 THE RAFTSMEN
Directed by: Ryan Barnett – Canada – 17 minutes  Synopsis: Henri Beaudout barely survived his adolescence fighting in the French Resistance. Years later, he hatched an unusual plan to salve his wounds from the war: Henri mounted a 4000 km voyage across the North Atlantic aboard a primitive log raft.