Join the Maine Outdoor Film Festival on Labor Day under the stars at Bug Light Park for an evening of family-friendly outdoor adventure and conservation films
Date: Monday, September 4, 2017 (Labor Day).
Rain Date: Sunday September 10, 2017
Time: Films begin 30 minutes after sunset (about 8:00PM)
Cost: Free, suggested donation of $3 to $5 goes direct to Teens To Trails.
Location: Bug Light Park, South Portland
Presented in partnership with: City of South Portland Department of Parks, Recreation & Waterfront
Facebook event link: [here]
Films to be screened: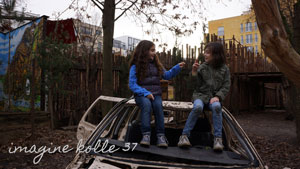 IMAGINE KOLLE 37
Directed by: Michele Meek – USA – 7 minutes
Synopsis: Imagine Kolle 37 is a short documentary/narrative hybrid film about two girls who imagine their way to Kolle 37, a real adventure playground in Berlin, Germany. Although about 1,000 adventure playgrounds exist in Europe, there are only a few in the U.S. where the concept of "free play" is becoming an endangered concept.
LAST LIGHTKEEPERS – FORD REICHE
Directed by: Rob Apse – Maine, USA – 3 minutes
Synopsis: All across New England, individuals and preservation groups have taken on the responsibility to protect light stations at whatever cost. This is part 3 of an 8-part series. Surrounded by 360 degrees of unforgiving tides, Ford Reiche, owner of Halfway Rock Light Station, welcomes the everyday challenge of restoring an offshore lighthouse.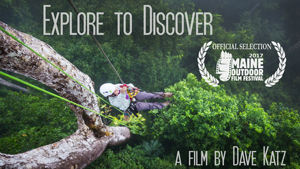 EXPLORE TO DISCOVER
Directed by: David Katz – USA – 4 minutes
Synopsis: Explore to Discover' is a short documentary that follows six members of the Cornell Tree Climbing Institute to Costa Rica during an annual expedition of canopy exploration. Along the way, the team asks the important and difficult questions of what it means to explore and ultimately discover.
Also screening 9/29/17 – The Camden Snow Bowl – Camden, ME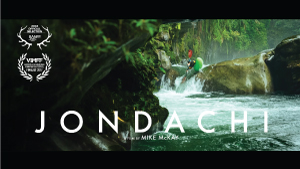 JONDACHI
Directed by: Mike McKay – Ecuador – 13 minutes  Synopsis: The Jondachi river cuts its way through the jungles of the Napo Valley in Ecuador. For those who live with the river it provides more than a physical connection. It provides a connection that fills the spirit.
Also screening 9/2/17 – Three Rivers – The Forks, ME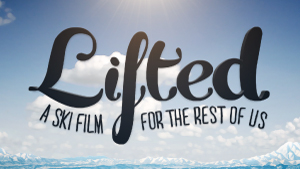 LIFTED: A SKI FILM FOR THE REST OF US
Directed by: Oly Mingo – USA – 30 minutes  Synopsis: A wintertime love story exploring the universal attraction between skier, boarder and mountain. From first chair to flamingo days, from deep powder to epic corduroy, "Lifted: A Ski Film for the Rest of Us" celebrates athletes and amateurs of all shapes and styles. Have craft mountains become endangered? Or are hometown hills an eternal source of stoke and adventure for generations to come? Pull out the long underwear and grab a beer as we follow one community's quest to get Lifted.
Also screening 9/16/17 – L.L. Bean/Discovery Park – Freeport, ME