Join the Maine Outdoor Film Festival at it's longest running event: the 6th annual MOFF in The Forks, hosted by founding sponsor Three Rivers Whitewater! Enjoy a day on the river and then kick back under the stars and watch the 'R-rated' program (the 'R' is for 'river, rafting and raw')
Date: Saturday, September 2, 2017
Time: Films begin 30 minutes after sunset (about 8:00PM)
Cost: Free for wild humans. BYOB, chair and blanket.
Location: Three Rivers Whitewater – 2265 US-201 West Forks, Maine 04985
Presented in partnership with: Three Rivers Whitewater
Facebook event link: [here]
Films to be screened: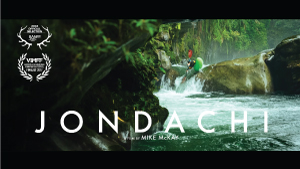 JONDACHI
Directed by: Mike McKay – Ecuador – 13 minutes  Synopsis: WThe Jondachi river cuts its way through the jungles of the Napo Valley in Ecuador. For those who live with the river it provides more than a physical connection. It provides a connection that fills the spirit.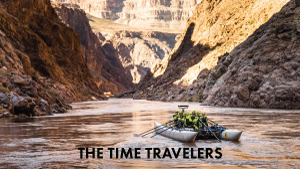 THE TIME TRAVELERS
Directed by: Forest Woodward – USA – 23 minutes  Synopsis: The USA Rafting Team has never won a world championship. With full-time jobs, families, and responsibilities, these scrappy 30-40-year olds use their free time and vacation days to train, travel the world, and race against competitors sometimes half their age. They've been close, but never the best. On January 13, 2017, they set their sights on making history, attempting to break a legendary speed record down 277 miles of the Colorado River through the Grand Canyon. Their goal was 34 hours. In a custom-built 48 foot raft and with ultramarathon effort, "The Time Travelers" is the story of ordinary people attempting something extraordinary on one of the world's most breathtaking stages. 34 hours – just a blip in the scope of geological history – could be both their defining moment and the ride of their lives.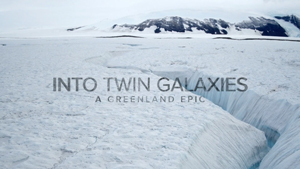 INTO TWIN GALAXIES – A GREENLAND EPIC
Directed by: Jochen Schmoll – Greenland – 52 minutes  Synopsis: 3 National Geographic "adventurers of the Year " embark on an insane kayaking mission in Greenland. With kite skis they tow their white water kayaks over 1000 km of the Greenland Ice Cap to reach the most northern river ever paddled.