Attend the Maine Outdoor Film Festival, virtually.
Because of crowd limits and the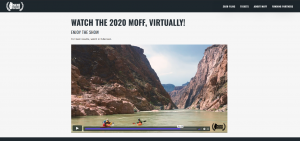 pandemic, we're only able to offer 50 tickets to our 2020 screenings, however we've created a program to let our fans see the films virtually.
Purchase a ticket to the screening program of your choice and we'll send you a link when the screening "starts" that will be valid for 24 hours.
See the full screening schedule and film programs here.