Three Rivers Whitewater Fun's Base
9/3/2016 – 30 minutes after sunset
2265 US-201 West Forks, Maine 04985
Free.
BYOB, blanket and chair!

Join or share the event on Facebook.
SCREENING SCHEDULE
*subject to change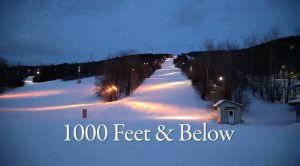 1,000 FEET AND BELOW
Directed by: Joel Osgood – Maine, United States – Run Time: 27 minutes
Synopsis: Joel Osgood and his brother Moksha visit Maine's lesser known, smaller ski mountains and in between hitting the slopes, interviews the hill owners and long time locals. This is a big-hearted project that shines a light on community, family, and healthy outdoor recreation.
Trailer:
1000 Feet & Below- Trailer from Joel Osgood on Vimeo.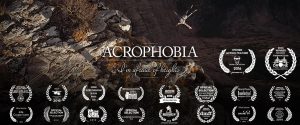 ACROPHOBIA – I'M AFRAID OF HEIGHTSDirected by: Philippe Woodtli – FR Switzerland – Run Time: 3 minutesSynopsis: Acrophobia is about a BASE jumper that is afraid of heights. He has to overcome his deepest fear before every single jump.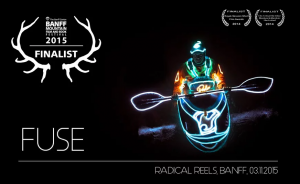 FUSE
Directed by: David Wortley – London, United Kingdom – Run Time: 3 minutes
Synopsis: A visual experiment fusing light and white with kayaking and night. This short film combines freestyle kayaking with professional filming skills. Everything you see in this short is in camera, no CGI was used, and the combination of Electric Lights and water with kayaking and night makes for an amazing watch, everyone calls it TRON but on water!
THE OUTHOUSE!
Directed by: Jack Truman – Run Time: 6 minutes
Synopsis: THE OUTHOUSE is a shocking short documentary film about a 60-year-old woman and her backyard outhouse.
POUMAKA
Directed by: Andy Mann, Keith Ladzinski – Colorado, United States – Run Time: 15 minutes  
Synopsis: Bouldering champion, Angie Payne, leaves everything she knows beyond as she ventures deep into the French Polynesian jungle with veteran climber and explorer, Mike Libecki. Their objective, to put up a first ascent on the south face of the Poumaka Tower. Directors Andy Mann and Keith Ladzinski capture blood, sweat, and tears as the team climbs through mud and fear, into the unknown.
Trailer:
POUMAKA :: Trailer from 3 Strings on Vimeo.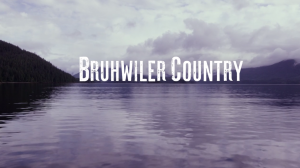 BRUHWILER COUNTRY
Directed by: Keith Malloy – Canada – Run Time: 8 minutes
Synopsis: This section tells the story of Raph Bruhwiler who if its hunting season can be found in the forest tracking black tail deer when the surf is not all time. Vancouver Island is a pretty amazing place.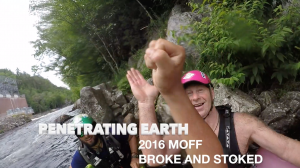 PENETRATING EARTH
Directed by: Mike McVey – Millinocket – Run Time: 4 minutes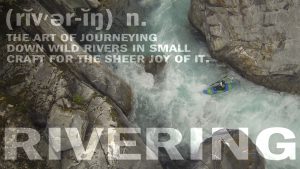 RIVERING
Directed by: Bill Parks – New Zealand – Run Time: 100 minutes
Synopsis: RIVERING is an ode to the whitewater obsession. Filmed on the wild rivers of New Zealand, RIVERING is a very different kind of sports movie. Kayaking has taken me places no one else can go. It gets under your skin in a way no other sport I know does. It is an obsession. RIVERING is a film about passion for the outdoors that will resonate far beyond the paddling community.
Trailer:
Rivering Trailer 1 from RIVERING on Vimeo.