UNRIDEABLES: ALASKA RANGE
46 minutes – Dir: Derek Westerlund, Prod: – Steve Reska, Ben Bryan, Scott Bradfiel – AlaskaFilmmaker Synopsis:
Barely a decade old, speedriding is a high-speed, high stakes mountain sport that fuses elements of skiing and parachute flight. This hybrid approach to the alpine gives its intrepid practitioners access to terrain that would otherwise be inaccessible.In The Unrideables: Alaska Range, one of the foremost experts on human flight, Jon DeVore, sets out with a team of elite aerial athletes to evolve the sport in North America's most remote and demanding mountain environment.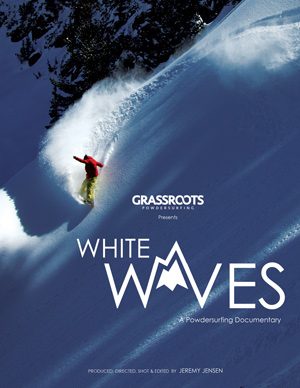 WHITE WAVES
44 minutes – Jeremy Jensen – UtahFilmmaker Synopsis:
A documentary film about the history, contemporary, and future of true binding-free powdersurfing from an insider's perspective. Watch how a new style of mountain riding has emerged from the hearts, hands and minds of a few pioneers who are paving he way into the future by nodding to the past and re-approaching the way riders interact with mountains. Take a ride in the shoes of the most experienced shapers and riders in the powsurfing world and learn more about the pursuit of what they feel is the most incredible feeling on earth.
White Waves features pure binding-free powsurfing, there are no bungi ropes, hooks, magnets, or any other type of binding used in this film. Just as a surfer rides the ocean and the skateboarder rides the cement, these riders are able to surf the snow on specially designed boards using gravity, balance and skill to harmonize with nature's endless snow-covered playgrounds.
Riders: Jeremy Jensen, Terje Haakonsen, DCP, Ian Provo, Neil Provo, Scotty Arnold, Atsushi Gomyo, Tasuku TSK, Mads Jonsson, Al Clark, Craig Stevenson, Brock Bitton, Cody Townsend, Rob Patterson, Howard Sorenson, Kanika Koh, Dave Smellie, Rob Stevens, and Josh Serna.
Shot on location in Utah, British Columbia, Hokkaido, Nagano, Alaska, Idaho, and Wyoming.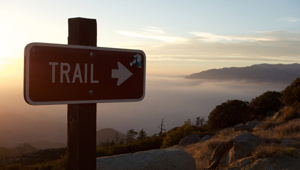 ONLY THE ESSENTIAL
39.8 minutes – Colin Arisman – VermontFilmmaker Synopsis:
In the summer of 2013 Casey Gannon and Colin Arisman thru-hiked the Pacific Crest Trail with cameras in hand. Only The Essential is the story of their 5 month, 2668 mile journey on foot from Mexico to Canada across the wilderness of California, Oregon, and Washington.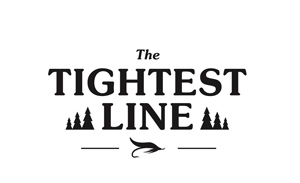 THE TIGHTEST LINE
34 minutes – Harrison Buck – ColoradoFilmmaker Synopsis:
The Tightest Line is a film and web series by Harrison Buck, that explores fly fishing in four unique locations – ranging from the wild backcountry waters of the American West, to the hidden gems of the outer Bahamian Islands. Meet the guides, fish, and waters they call home.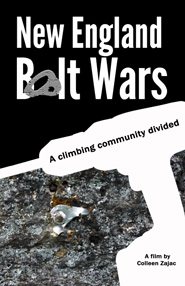 NEW ENGLAND BOLT WARS
31 minutes – Colleen Zajac – MassachusettsFilmmaker Synopsis:
There has been a long history of fighting between New England rock climbers over the ethics of bolting for sport climbing. Bolt opposition has led to bolt defacing and chopping on many cliffs. One notorious bolt chopper was even taken to court and banned from Western Massachusetts crags.
GO AROUND AGAIN: THE STORY OF CIRCUMNAVIGATOR RICH WILSON
22 minutes – Rick Groleau – MassachusettsFilmmaker Synopsis:
In 2008, Rich Wilson competed in an around-the-world, single-handed sailboat race. The only American in the race and the oldest, he placed ninth out of the 11 who finished. It was a tough experience — one characterized by injury, extreme fatigue, and a weird, 18-hour hallucination. In this one-on-one conversation, Rich recounts his experiences during this voyage and previous voyages and talks about his motivation, which is to create online learning adventures for middle-school students around the world. Rich's boat, Great American IV, is managed and fitted out by Brian Harris and his team at Maine Yacht Center in Portland, Maine.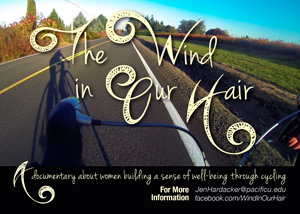 THE WIND IN OUR HAIR
20 minutes – Jennifer Hardacker – OregonFilmmaker Synopsis:
The Wind in Our Hair is a short documentary that celebrates the way bicycling can bring joy, increase self­confidence, and boost one's overall sense of well­being. The film presents the personal experiences of five women that represent various ages, riding abilities, and backgrounds. Likewise, a chorus of young girls shares how bicycling makes them feel. The film also touches on issues of gender inequality in sport, body image issues, and exercise as a means to combat depression.
CIRCUMNAVIGATING LAKE CHAMPLAIN
18 minutes – Willson Gaul and Patrick Kennedy – VermontFilmmaker Synopsis:
Determined to circumnavigate Lake Champlain, two friends set out on an adventure of not so epic proportions. Armed with a camera and open minds, they explore the intimate rhythms of the lake, their boat and a lasting friendship. Unfortunately, they don't know how to sail.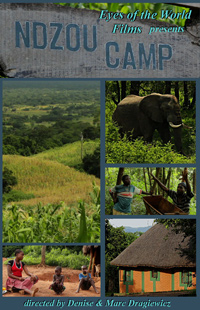 NDZOU CAMP
15 minutes – Denise Dragiewicz and Marc Dragiewicz – Rhode IslandFilmmaker Synopsis:
Filmed in Mozambique, a nation ravaged by deforestation and constant warfare, Ndzou Camp tells the story of a small community determined to protect their elephant population and conserve their natural resources while pursuing tourism as a means of a more sustainable future.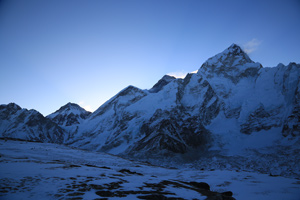 CLOSE TO THE EDGE: LIFE IN THE KHUMBU
11 minutes – Alison Hudson – Southwest HarborFilmmaker Synopsis:
Life in the Khumbu explores the lives of high-altitude workers in Nepal who lead climbers through the Khumbu Icefall, the most dangerous stage of the ascent to Everest's summit – where extreme perils in mountaineering are merely the way to a steady paycheck.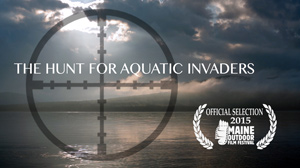 THE HUNT FOR AQUATIC INVADERS
9 minutes – Stephen Underwood – Scarborough, MaineFilmmaker Synopsis:
Set upon the backdrop of Maine's mighty Moosehead Lake, "The Hunt for Aquatic Invaders" takes the viewer on a very different kind of outdoor adventure, one that not only speaks to the urgency of the task of preventing the spread of aquatic invaders in Maine, but also provides guidance and inspiration as it explores the vital role that volunteers can play in local and statewide early detection efforts.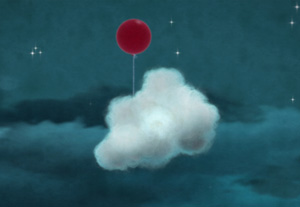 DRIFTING CLOUD
7 minutes – Yuta Sukegawa – JapanFilmmaker Synopsis:
A lost cloud wanders the sky making new friendships, experiencing heartbreak and soaking in the wonders of life.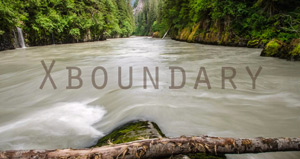 XBOUNDARY
6 minutes – Ryan Peterson – AlaskaFilmmaker Synopsis:
SYNOPSIS ONLINE SOON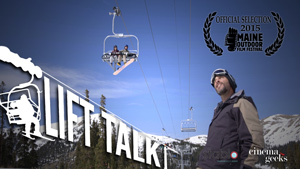 LIFT TALK
6 minutes – Bradley Stabio – ColoradoFilmmaker Synopsis:
Lift Talk is a hilarious ride on the lift with three friends who have differing ideas about what makes a great ski film. Is Warren Miller the gold standard? Or are film classics like Hot Dog what make the best ski movie? As they talk, they gain inspiration from these films to show their 'stuff' on the slopes, going 'Steep and Deep'!
MARINA'S OCEAN
16 minutes – Cássio Pereira dos Santos – BrazilFilmmaker Synopsis:
A group of countryside students are preparing a special trip to the beach. Marina, a 15-year-old girl with Down syndrome has a strong wish to visit the sea for the first time. Forbidden to travel with the other kids, Marina starts her own journey towards the Atlantic Ocean.
MY 52 WEEKENDS IN CHILE
5 minutes – Pier Paolo Colonnello / Eugenio Krumenaker – ChileFilmmaker Synopsis:
Pier Paolo is so busy working on his start-up that during 2014 he decides not to have vacations, but to enjoy the 52 weekends of the year as vacations. Traveling all around Chile doing the activities and sport that he likes the most.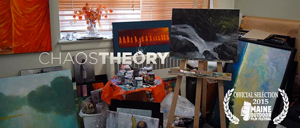 CHAOS THEORY: POINT OF DIVERGENCE
4 minutes – Mike McKay – OntarioFilmmaker Synopsis:
Point of Divergence is part 3 of the 3 part series Chaos Theory: It is a long and reflective journey for the paddler. He takes to the sky, to the streets of the. far off city; the faces around him oblivious to his purpose. The river, a destination at once known and unknown to him, reveals itself and a blank canvas is given life. He closes his eyes (the silence within) and the path out of chaos is clear.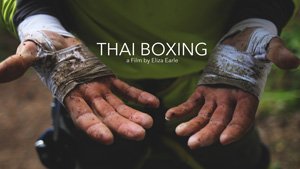 THAI BOXING
4 minutes – Eliza Earle – ColoradoFilmmaker Synopsis:
Professional athletes Mason Earle and Sean Villanueva team up to take on "Thai Boxing," an unforgiving offwidth crack nestled in the granite cliffs behind Chamonix, France.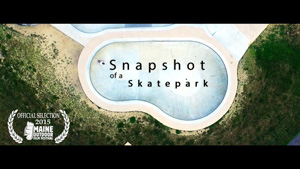 SNAPSHOT OF A SKATEPARK
4 minutes – Tim Ouillette – PortlandFilmmaker Synopsis:
Snapshot of of a Skatepark is a film that does just that. It captures the essence of community, freedom, and movement that can be found at any skatepark in any town, any state, in any country. . Snapshot of a skatepark melds documentary style interviews with cinematic actions shots. If you have ever wondered what the allure of skateboarding is, look no further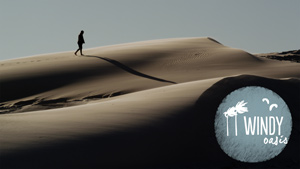 WINDY OASIS
3 minutes – Bernardo Negri – Brazil
Filmmaker Synopsis:To find an Oasis, one must cross a desert. With a lot of wind, sand and sun, this movie is about the importance of overcoming challenges for those who want to live their dream.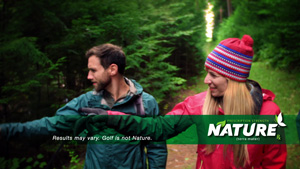 NATURE-RX, PARTS 1,2 and 3
2 minutes each – Justin Bogardus – ColoradoFilmmaker Synopsis:
Nature and humanity have a terrible marketing problem. Polar bears, hurricanes, and ice caps are not waking people up fast enough. It's too impersonal and too easy to ignore. Here comes NATURE-RX, a hilarious, unflinching, timely look at what a person really needs to save themselves, each other, and our planet. Set in the perfect post-modern capsule – a drug commercial, NATURE-RX reminds us that those who spend time in Nature are not only statistically more happy, relaxed, free, and joyful, but also importantly more likely to make sound environmental decisions. NATURE-RX is a small film with a big message. We believe everyone should see this film – to benefit from Nature and to enjoy the wild outdoors!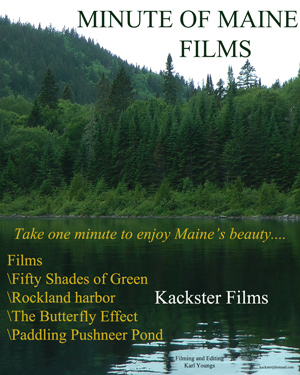 MINUTE OF MAINE:
THE BUTTERFLY EFFECT
PADDLING PUSHNEER POND
50 SHADES OF GREEN
ROCKLAND HARBOR
1 minute each – Karl Youngs – MillinocketFilmmaker Synopsis:
Maine's beauty can be found around every corner. You just have to take a minute to look. This series of one minute films explores the wonder and diversity of Maine. Take a minute and enjoy then do your own exploring!