MOFF at The Leavitt Theatre  

9/8/2016 8:00PM
259 Main St, Ogunquit, Maine 03907
$9 / $7 children seniors
Sponsored by Meadowmere Resort
Join or Share the event on Facebook.
SCREENING SCHEDULE
Total Running Time: 79 Minutes
*subject to change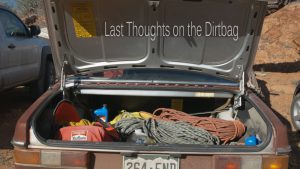 LAST THOUGHTS ON THE DIRTBAG
Directed by: Greg Cairns- Colorado, United States – Run Time: 6 minutes
Synopsis: How do you show tribute to something that has given you everything? Last Thoughts On The Dirtbag is a poetic and visceral journey through the heart of a climber, in Indian Creek, the crack climbing Mecca of the world. With footage of some of the most classic climbs in The Creek, married with a rich and reflective poem, this film portrays the climber as a searcher, someone who is restless with the average American sedentary lifestyle, and desires for more.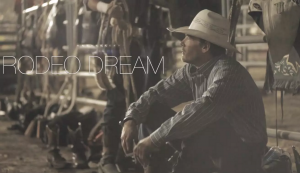 RODEO DREAM
Directed by: Sean Webley – California, United States – Run Time: 6 minutes
Synopsis: Steven never planned to ride bulls professionally. But at age twenty-four, with his life spiraling out of control, his brother convinced him to try it and he was instantly hooked. Now he's determined to win the Colorado state championship.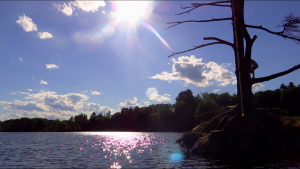 COUNTING DOWN THE HOURS
Directed by: Directed by: Max Tullgren and Keaton Stone – South Berwick – Run Time: 3 minutes
Synopsis: Counting Down the Hours is a film about the variety of things we are able to do in the small section of Maine that we live in. As we get older we start to realize how lucky we are to live in such an amazing area that allows us to do everything that we love.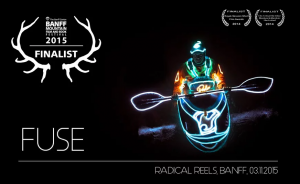 FUSE
Directed by: David Wortley – London, United Kingdom – Run Time: 3 minutes
Synopsis: A visual experiment fusing light and white with kayaking and night. This short film combines freestyle kayaking with professional filming skills. Everything you see in this short is in camera, no CGI was used, and the combination of Electric Lights and water with kayaking and night makes for an amazing watch, everyone calls it TRON but on water!
JUMBO WILD
Directed by: Directed by: Nick Waggoner – British Columbia, Canada – Run Time: 61 minutes 
Synopsis: Patagonia presents an hour-long documentary by Sweetgrass Productions depicting all sides of an epic struggle between backcountry protection and development in British Columbia's iconic Jumbo Valley – highlighting the tension between protection of wilderness and the backcountry experience and ever-increasing development interests in wild places. Jumbo Wild features unprecedented documentation of all sides of this divisive issue bringing the passionate local fight to protect the Jumbo Valley to life for a global audience for the first time.
Trailer: