The Maine Outdoor Film Festival presents the 9th annual special conservation-themed program hosted by Maine Audubon on Earth Day, April 22. Join us for a curated selection of short independent films featuring the outdoors, a special raffle, and an evening celebration of Earth Day.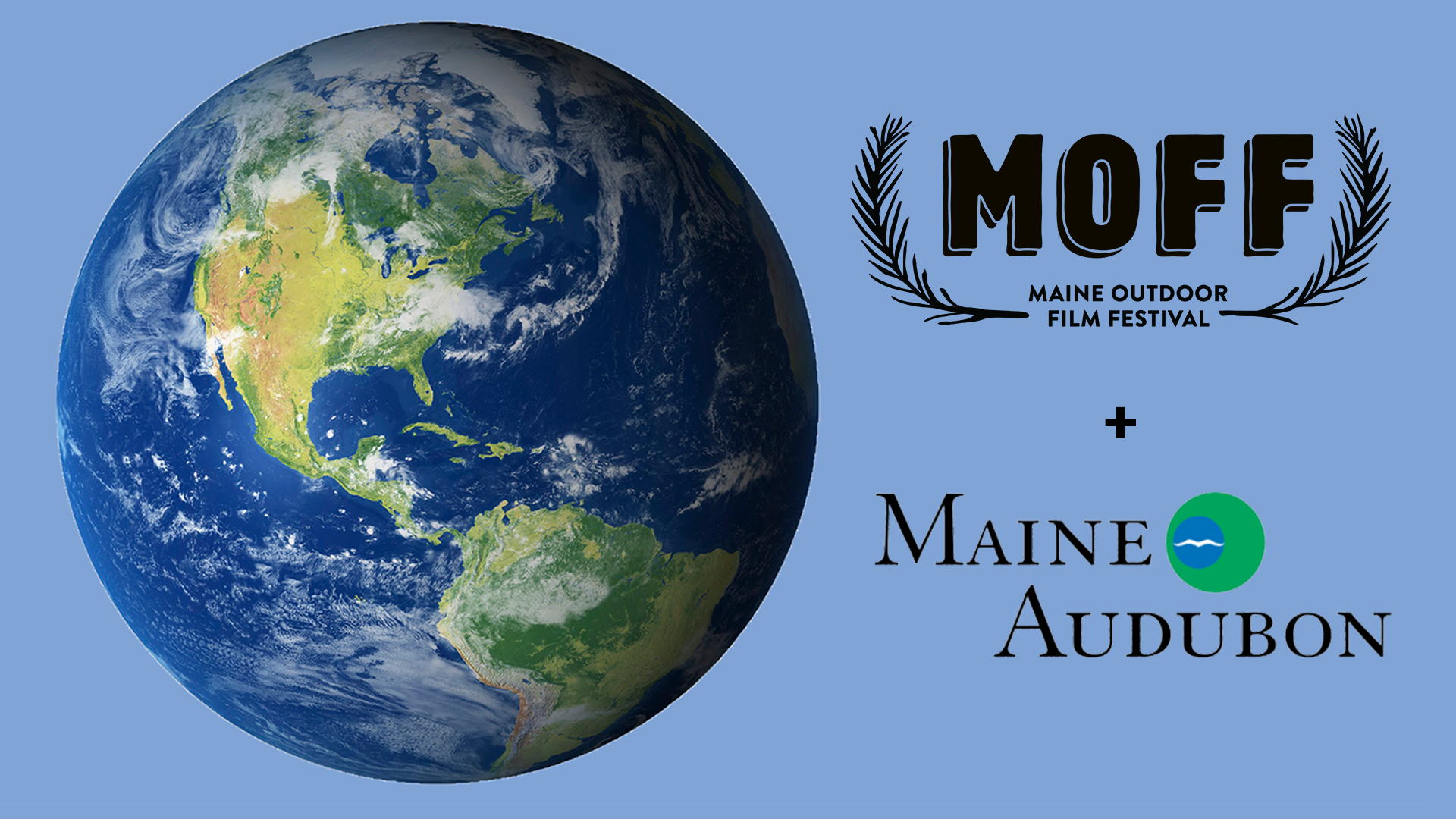 Date: Earth Day, April 22, 2022
Location: Gilsland Farm, Falmouth
Notes: This year we will be offering both in-person and virtual options. In-person: This will be a 21-plus show and admission includes complimentary beer, wine, and snacks. More details to come. To keep this a COVID-friendly event, we'll be viewing the films outdoors. There will be heaters and a tent, but come prepared with hats, warm shoes, blankets, etc. Please note: The Maine DOT is planning construction on Route 295; please visit this website (verandaplan.org) for details and suggested routes. Plan for traffic impacts and possible delays.
In-Person Tickets: Get your in-person tickets here
Virtual screening: Watch the program online on MOFF's virtual channel. This screening will be available through April 24. (and after you purchase, you will have a full week to finish your viewing). Tickets are $10 per household.
Film program:
HOME OR HIGH WATER – 11.5 minutes – by Dave Weich – from Portland, Oregon Short synopsis: Battered by stronger, more frequent storms, residents are faced with an impossible decision: rebuild their home, or abandon their property and find a way to start again somewhere else. This film brings the conversation about the climate crisis into the practical reality of people's lives. How are communities at risk adapting to these ever-progressing challenges?
BORN FROM JUNK – 14.5 minutes – by Mike Horn, Galin Foley – from CO
Short synopsis: Born From Junk traces the outlaw roots of mountain biking back to its raw beginnings in Crested Butte, where a crew of unlikely pioneers in pursuit of wild times in the mountains blossomed into a global phenomenon.
RECOLONIZING THE ELWHA – 8.6 minutes – by Northwest Indian Fisheries Commission/North 40 Productions – from Pacific Northwest
Short synopsis: Ten years ago, the world's largest dam removal began on the Elwha River, allowing salmon to recolonize their lost habitat. This is the story of the Lower Elwha Klallam Tribe's connection to that river and the hatchery that kept those salmon runs alive.
PROJECT 20/20 – 9 minutes – by Geoff Nickerson – from Maine
Short synopsis: This film documents an artist's journey along the Island Maine Island Trail.
TREE TO BOARD – 16 minutes – by Torsten Brinkema – from Maine
Short synopsis: This film follows Filmmaker Torsten Binkema's journey from tree to board as he shapes a surfboard from sustainably harvested North Atlantic Cedar.
THE SEA FARMERS – 9.13 minutes – by Nathan Golon & Emilie Silvestri, GoodFight Media – from Portland, Maine
Short synopsis: All Amanda did was give Emily one floating line of rope in the ocean, but that action sparked a livelihood. Amanda's small gesture of kindness allowed Emily to imagine a life on the water she hadn't considered before: as an oyster farmer.
UNDERSTORY – A JOURNEY INTO THE TONGASS – 40 minutes – by Colin Arisman – from VT
Short synopsis: Three women set sail on a 350 mile expedition through Alaska's massive Tongass National Forest, exploring how clearcut logging in this coastal rainforest could affect wildlife, local communities and our planet's climate.