Join the Maine Outdoor Film Festival for an evening of outdoor adventure and conservation films at Spruce Peak Arts in Stowe.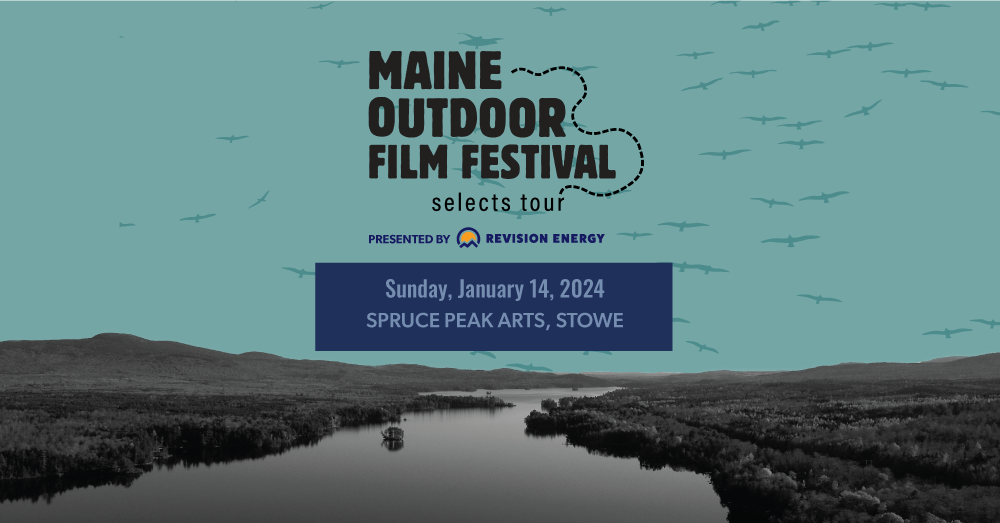 Date: Sunday, January 14, 2024
Time: Doors: 5:00 PM
Films: 6:00PM
Admission: $20
Tickets: Available at the door and on the Spruce Peak Website
Location: Spruce Peak Performing Arts Center, 122 Hourglass Drive, Stowe, VT 05672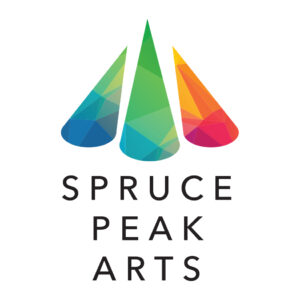 FILM PROGRAM:
BORN CURIOUS
– 18.45 minutes – by Julia de Guzman – from Maine – Short synopsis: 'BORN CURIOUS' explores the life of J.R. Harris, an explorer, psychologist, and self proclaimed "curious dude." He unwinds by getting WAY out there. Northern Alaska, Northern Sweden, Greenland, Lapland, the Alps, the Pyrenees, Tasmania, Patagonia, the Andes Mountains? Not only has J.R. been, but he's probably made friends with the locals and sipped cognac on top of the tallest
mountain
– which is a little unusual for a Queens kid from the projects.
GUIDED BY THE MOON – 3.12 minutes – by Michael Mitchell – from Massachusetts – Short synopsis: Guided By The Moon is a non-narrative film showcasing the Algonquin-speaking peoples' various names for full moons through creative transitions, honoring the memory of indigenous communities' traditions.
LEO & CHESTER – 8.32 minutes – by Andrea Wing – from British Columbia – Short synopsis: Leo, a sought-after rock star with a promising career, turns his back on the industry to pursue a life on the land with a herd of buffalo.
WOOD HOOD – 16 minutes – by Alexander Cullen – from New York – Short synopsis: DeVaughn is a 15-year-old kid from New York City who loves skateboarding and craves a "quiet place" to escape the chaos of his home, the city, and kids that steal from him. The film follows DeVaughn on a weekend-long group camping trip with Camping to Connect, a BIPOC-led mentorship program that teaches leadership, brotherhood, and inclusion in the outdoors, a space that is unfamiliar and historically inaccessible to these kids.
15-MIN INTERMISSION
TO BE FRANK – 11.48 minutes – by Anna Wilder Burns – from Maine – Short synopsis: 'To Be Frank' explores authenticity and community in surfing via Frank Paine, a 73-year-old South Bay icon and humble local legend whose life orbits around a two-block stretch of beach. Surfing, which, for some, becomes lost in isolation, is made whole again with Frank — welcoming, inspiring, kind and committed, with an unwavering passion centered on and springing from Hermosa Beach's beloved shores.
CHICAS AL AGUA – 17.99 minutes – by Liz McGregor – from Maine – Short synopsis: You can count the number of female paddlers in Futaleufu, Chile on one hand… and they want to change that. After many riverside matés and floating conversations, the idea to create a kayak course for local teenage girls was hatched. Thanks to a committed group of women from around the globe, what started as a dream is now an inspirational contribution to the local community.
BEYOND BEGBIE – 15 minutes – by Zoya Lynch – from British Columbia – Short synopsis: Climbing Mount Begbie is a "right of passage" for every hiker, climber, sledder, and skier who chooses to make Revelstoke Valley their home. While this peak has created an entire contemporary culture in Revelstoke, its name and story only represent colonial history, with no reference to the Indigenous heritage of this land. Is it the outdoor community's responsibility to help change this?