Join MOFF for an evening of outdoor films under the stars  outdoors at the beautiful orchard at Absolem Cider Co in Winthrop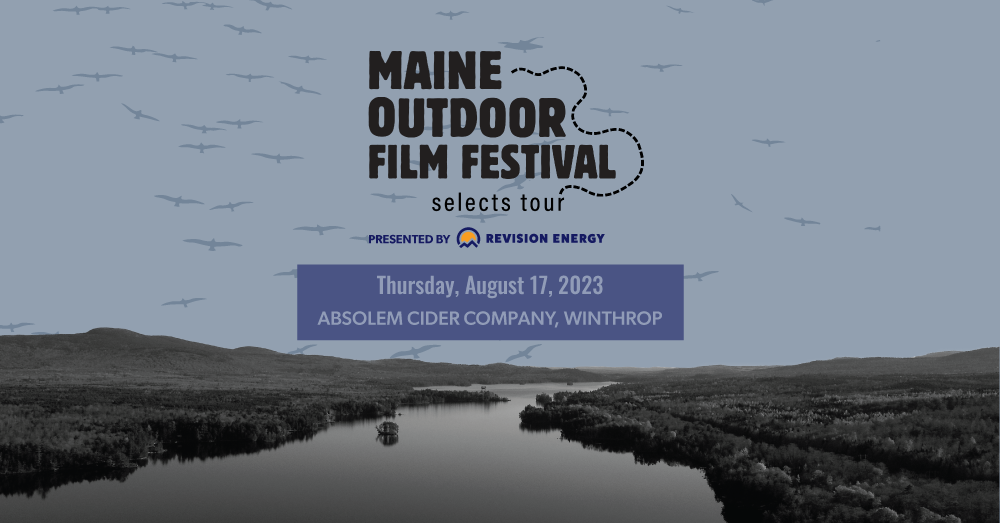 Date: Thursday, August 17, 2023
Timing: Absolem opens at 4:00PM, Films begin at: 7:45PM
Location: Absolem Cider Company, 799 Winthrop Center Rd, Winthrop, ME 04364. NOTE: Google maps sometimes sends you to the neighbor if you type in that address. Look for the white house and barn. Correct Google Map Pin
Tickets: $10 Suggested Donation.
Program Notes: The film program will last about two hours, including a 10-minute intermission. Please bring your own chair and/or blanket. There is plenty of free parking. Film program is subject to change.


Films to be screened:
CREATION THEORY – 22 minutes – by Ben Sturgulewski – from Alaska – Short synopsis: Whether it's the grandest cosmos or the smallest human idea, true creation arrives in moments of unexpected convergence— extraordinary synchronicities between space and time, science and art, music and mountains and sea. In Creation Theory, these raw elements converge in the Westfjords of Iceland, taking us on a journey from the interstellar birth of gravity and rhythm, to their ultimate human creative expression: surfer on wave, snowboarder on peak, and musician on stage.
LEO & CHESTER – 8.32 minutes – by Andrea Wing – from British Columbia – Short synopsis: Leo, a sought-after rock star with a promising career, turns his back on the industry to pursue a life on the land with a herd of buffalo.
WILLIS BEAL: A LIFE ON THE WATER – 10.64 minutes – by Bob Krist – from Maine – Short synopsis: A look at the life of legendary Downeast boatbuilder Willis Beal of Beals Island.
URBAN OASIS – 4.1 minutes – by Ryan Scura – from California – Short synopsis: A journey through the contrasting urban and natural spaces within San Francisco's 49 square miles.
FINDING HETCH HETCHY – 9 minutes – by James Q Martin – from California – Short synopsis: Timmy O'Neill had spent three decades scaling the monoliths in Yosemite Valley but, like so many climbers in the park, had never visited the nearby Hetch Hetchy Valley, which stays well out of the limelight due to San Francisco's controversial dam and reservoir that covers the valley floor. 'Finding Hetch Hetchy' shows the excellent opportunities for climbers while explaining the opportunity to relocate its namesake reservoir and restore the valley below to its natural beauty.
THE BEAR COAST – 17.17 minutes – by Andrew Ackerman – from CO – Short synopsis: Despite the number of protected wildlife areas along Alaska's Bear Coast, the fractured, disconnected landscape of the national and state park systems exposes brown bears to many threats. This short, informative documentary centers multifocal storytelling with a local, diverse cast of characters to provide a nuanced account of contentious environmental issues that have real, lived impacts for Alaska Peninsula residents and bear populations alike.
TRANSITION – 2.4 minutes – by AXEL BARDE, BEN BURATTI – from France – Short synopsis: After several years on the freestyle ski cup circuit, in 2022 Ben decides to take a new turn and a new career start, TRANSITION.
THE LAST SKIER STANDING (2022) – 18.62 minutes – by Chris Shane – from Maine – Short synopsis: The Last Skier Standing is a last man standing format event in Jackson, New Hampshire. Follow skiers Ben Eck & Brody Leven as they ski every hour on the hour for a really, really long time. Who will be the last skier standing?