Join the Maine Outdoor Film Festival in Westbrook for an evening of outdoor adventure and conservation films shown under the stars at Riverbank Park.
Date: Saturday, September 9, 2023
Time: Doors: 6:30PM,
Films: 7:30PM
Admission: Suggested admission $10 with proceeds going to Discover Downtown Westbrook
Location: Riverbank Park, Main St, Westbrook, ME
Presented by: Discover Downtown Westbrook and Friends of the Presumpscot River
Program Notes: The film program will last about two hours, including a 10-minute intermission.
Please bring your own camp chair and/or blanket.
Rain Date: Sunday, September 10, 2023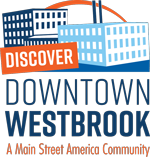 .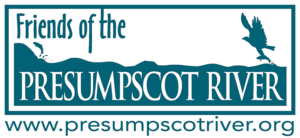 With Support From:

Scheduled Program:
LOVE – 14.68 minutes – by Tara Reynvaan Kerzhner – from United States – Short synopsis: After a miscarriage and a historic ascent of the famous sport climb Dreamcatcher, Paige Claassen follows her own path as a professional athlete training through pregnancy, finding new meaning in strength and identity through the early days of motherhood.
LEO & CHESTER – 8.32 minutes – by Andrea Wing – from British Columbia – Short synopsis: Leo, a sought-after rock star with a promising career, turns his back on the industry to pursue a life on the land with a herd of buffalo.
WOOD HOOD – 16 minutes – by Alexander Cullen – from New York – Short synopsis: DeVaughn is a 15-year-old kid from New York City who loves skateboarding and craves a "quiet place" to escape the chaos of his home, the city, and kids that steal from him. The film follows DeVaughn on a weekend-long group camping trip with Camping to Connect, a BIPOC-led mentorship program that teaches leadership, brotherhood, and inclusion in the outdoors, a space that is unfamiliar and historically inaccessible to these kids.
RURAL RUNNERS – 28.87 minutes – by Forest Woodward – from Maine – Short synopsis: RURAL RUNNERS' follows progressive climate activist Chloe Maxim as she becomes the youngest representative elected to both the Maine House of Representatives and Senate, winning two consecutive campaigns in deep-red rural districts by throwing away the traditional Democratic playbook to unseat Republicans. The film is an intimate portrait that offers hope, healing, and a path toward a healthier democracy.
FLORENCE FANG COMMUNITY FARM – 5.32 minutes – by Ronan Furuta – from Vermont – Short synopsis: With only a plot of trash to start, two farmers create the only healthy food option in a neighborhood. This short documentary explores the stories of two founders of the Florence Fang Community Farm in the Bayview district in San Francisco. Established in 2014, the farm is the only healthy food option in the neighborhood.
WILD AND STILL – 13.35 minutes – by hugo clouzeau – from France – Short synopsis: Wild And Still, a short film with kayaking.
CHAINS OF HABIT – 6.44 minutes – by Zeppelin Zeerip – from United States – Short synopsis: When you see a beautiful picture of a person standing on top of a big mountain, it's easy to assume their life, one of adventure, must be bliss. But the reality is: When you live with depression, it doesn't care where you are, how high you've climbed, or how many peaks you've bagged. Chains of Habit brings to light Ted Hesser's struggle with depression, in hopes of destigmatizing the conversation around mental health and encouraging everyone to get outside and get well.
URBAN OASIS – 4.1 minutes – by Ryan Scura – from California – Short synopsis: A journey through the contrasting urban and natural spaces within San Francisco's 49 square miles.
DRIVING SWEEP – 9.42 minutes – by Greg Cairns – from MT – Short synopsis: Few river guides ever get the chance to drive Idaho's Iconic sweep boat. Driving Sweep follows Katie Veteto as she learns how to "drive sweep" down the Middle Fork of the Salmon River. She's learned the rapids and the river, but can she stand on a 4,000lbs raft and drive it safely down steep rocky rapids?