Join the Maine Outdoor Film Festival for an evening of outdoor adventure and conservation films under the stars at Schoodic Institute at Acadia National Park.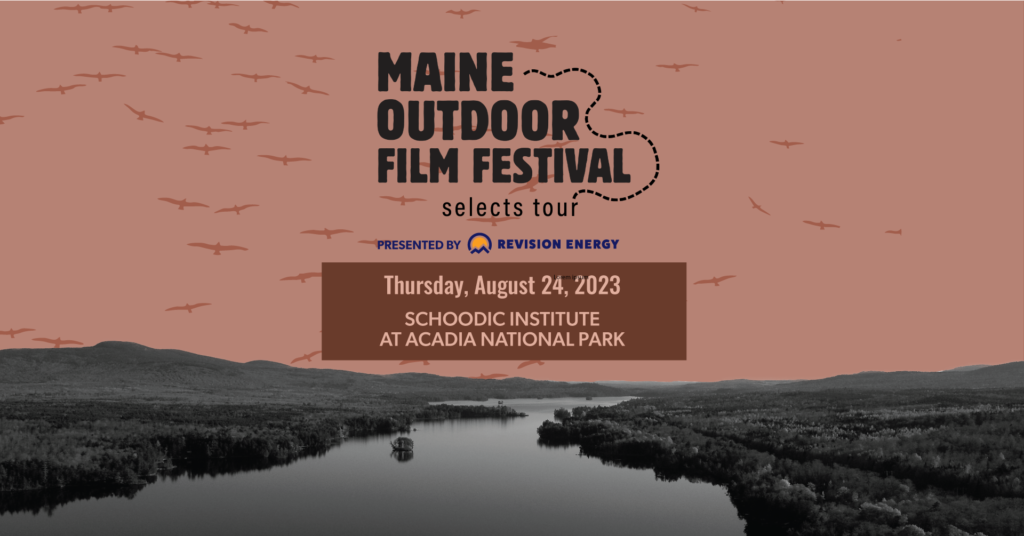 Date: Thursday, August 24, 2023
Time: Doors: 7:00PM,
Films: 7:45PM
Admission: $15 per person, $50 for a family of four.
Pre-registration appreciated, but not required: Pre-registration Link
Location: Schoodic Institute at Acadia National Park 9 Atterbury Cir, Winter Harbor, ME 04693
Presented by: Schoodic Institute at Acadia National Park
Program Notes: The film program will last about two hours, including a 10-minute intermission.
Please bring your own chair for comfort and safety. You might also consider bringing a headlamp, a brown bag lunch and bug dope. This event will adhere to the prevailing State and Local Safety Guidelines (including social distancing, crowd limits and face mask recommendations).
Locally Supported by: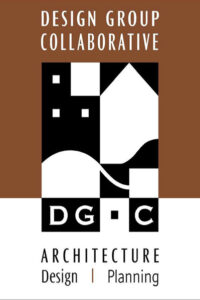 Scheduled Program:
INVASIVE. – 6.04 minutes – by Paul Friedman, Spencer Mendell – from Maine – Short synopsis: This is a film about the battle to retain biodiversity in our plant species while we weather the changing climate. While many plants we are familiar with will die off in the coming decades, what will replace them? If we aren't careful, invasive plant species will use this transition period to take over the forests. Our hero, Amanda Devine, is fighting hard to help combat this invasion and to help educate others so we can all work together to protect our ecosystem.
DARKEST BEFORE DAWN – 19.18 minutes – by Alex Eggermont – from Belgium – Short synopsis: Peek into the world of Belgian climber Siebe Vanhee's authentic, raw process of his first season climbing on Yosemite's hardest big wall. The infamous Dawn Wall proves to be a challenge in more ways than one. "Darkest before Dawn" combines genuine storytelling with a cinematic approach bringing together a story beyond just the climbing. The film encapsulates the beauty of the body language when hanging from its fingertips thousands of feet off the ground.
RENAISSANCE – 5 minutes – by Mike McKay – from Canada – Short synopsis: A ballet dancer finds her true expression through rediscovering her passion for movement in the mountains.
ONE MILLION FISH: REVIVING CHINA LAKE OUTLET STREAM – 12.5 minutes – by Jerry Monkman – from Maine/New Hampshire – Short synopsis: A rewilding success story, One Million Fish chronicles the 8-year effort of a Maine community to restore a run of fish that had been blocked by dams since 1783.
WOOD HOOD – 16 minutes – by Alexander Cullen – from New York – Short synopsis: DeVaughn is a 15-year-old kid from New York City who loves skateboarding and craves a "quiet place" to escape the chaos of his home, the city, and kids that steal from him. The film follows DeVaughn on a weekend-long group camping trip with Camping to Connect, a BIPOC-led mentorship program that teaches leadership, brotherhood, and inclusion in the outdoors, a space that is unfamiliar and historically inaccessible to these kids.
A SEA CHANGE – 22 minutes – by GoodFight Media – from Maine – Short synopsis: Maine leads the nation in farmed seaweed production, but getting here was no easy task. Three women leading Maine's farmed seaweed sector have a candid and honest conversation about their motivations, challenges, and hopes for the future of the Maine coast
YUBA IS THE HEART – 11.21 minutes – by Palmer Morse – from United States – Short synopsis: Started forty years ago, the work of the South Yuba River Citizens League now encompasses the entire Yuba River watershed – from the Sierra crest to the valley floor. As the organization looks towards the next forty years, community members reflect on the future of their work in the face of climate change and protecting the river for future generations. A love letter to the river and the community that surrounds it, Yuba is the Heart considers what it means to love and be loved by a river.
GUIDED BY THE MOON – 3.12 minutes – by Michael Mitchell – from Massachusetts – Short synopsis: Guided By The Moon is a non-narrative film showcasing the Algonquin-speaking peoples' various names for full moons through creative transitions, honoring the memory of indigenous communities' traditions.
BEYOND BEGBIE – 15 minutes – by Zoya Lynch – from British Columbia – Short synopsis: Climbing Mount Begbie is a "right of passage" for every hiker, climber, sledder, and skier who chooses to make Revelstoke Valley their home. While this peak has created an entire contemporary culture in Revelstoke, its name and story only represent colonial history, with no reference to the Indigenous heritage of this land. Is it the outdoor community's responsibility to help change this?