Join the Maine Outdoor Film Festival for an evening of surfing-themed outdoor adventure and conservation films at The Leavitt Theatre in Ognuquit.    
Date: Friday, October 6, 2023
Show Time: 7:00PM
Doors: 6:00PM
Admission: $15
Location: The Leavitt Theatre 259 Main St, Ogunquit, ME 03907
Presented by: The Leavitt Theatre
Program Notes: A two hour program of surf and other outdoor short films!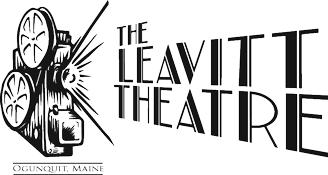 Scheduled Program:
BOTTOMTURN – 8 minutes – by Luis Bauer – from Germany – Short synopsis: Bottom Turn is a short surf film shot on location in Bali and Lombok, Indonesia between August and September 2022. Jake illiterates how his life has looked with, and without, a strong relationship with his passion.
CHICAS AL AGUA – 17.99 minutes – by Liz McGregor – from Maine – Short synopsis: You can count the number of female paddlers in Futaleuf√∫, Chile on one hand… and they want to change that. After many riverside matés and floating conversations, the idea to create a kayak course for local teenage girls was hatched. Thanks to a committed group of women from around the globe, what started as a dream is now an inspirational contribution to the local community.
BAGUS LAGI – THE DREAM NEVER ENDS – 25 minutes – by Alexandre Ribas – from Brazil – Short synopsis: After 3 years of impediments and restrictions during the pandemic, free surfer Pedro Booman had the opportunity to finally return to Indonesia and its infinite perfect barrels and waves. Finding many lonely tubes with a few other lucky surfers, Pedro's adventure comes complete with amazing surf days, but also challenges and tension. It's a trip that can only be described through the Indonesian expression Bagus Lagi – meaning 'good again'.
WILLIS BEAL: A LIFE ON THE WATER – 10.64 minutes – by Bob Krist – from Maine – Short synopsis: A look at the life of legendary Downeast boatbuilder Willis Beal of Beals Island.
TO BE FRANK – 11.48 minutes – by Anna Wilder Burns – from Maine – Short synopsis: 'To Be Frank' explores authenticity and community in surfing via Frank Paine, a 73-year-old South Bay icon and humble local legend whose life orbits around a two-block stretch of beach. Surfing, which, for some, becomes lost in isolation, is made whole again with Frank — welcoming, inspiring, kind and committed, with an unwavering passion centered on and springing from Hermosa Beach's beloved shores.
THE RHYTHM OF ONE – 17.8 minutes – by Laurel Myers – from Colorado – Short synopsis: The world of mountain unicycling is not so different from those of skiing, climbing, or other adventure sports, yet you've probably never heard of it. 'The Rhythm of One' is a portrait of Canadian rider Ryan Kremsater and the evolution of his riding as he strives to push the envelope of this niche sport.
RUN TOWARDS BETTER – 3.56 minutes – by Beau Gaughran – from Maine – Short synopsis: Run Towards Better is a short film about Henry Eckerson, an accomplished trail runner in the White Mountains, overcoming mental health setbacks through the process of mountain running. The audio in this film was recorded over the course of one phone call, and all of the filming took place on various trails in the White Mountains of New Hampshire over the course of one Summer.
WE BELONG TO THE LAND – 13 minutes – by jacob Collings – from Australia – Short synopsis: This short documentary, set on the slopes on Kunanyi (The mountain overlooking the city of Hobart), delves into individual recollections of returning to the landscape & how this has shaped us. These candid stories paired with an original soundtrack invite viewers to get back into nature and think deeply about our future.